The startup e
XP
erience
TEEN VIRTUAL STARTUP CAMP FOR GAMERS
Empty space, drag to resize
LEARN HOW TO USE YOUR GAMING SKILLS TO LAUNCH A BUSINESS FROM JULY 31ST to AUGUST 4TH
#

INNOVATION

|

#

MARKETING |

#

SALES |

#

MANAGEMENT |

#

FINANCE |

#

STARTUP PLAN
If you can't join us on the dates listed above, check out our self-directed online course here ->
HIGHLIGHTS
LEARN F

ROM STARTUP EXPERTS

& STRATEGISTS
PARTICIPATE IN STARTUP RELATED DISCUSSIONS
DEVELOP YOUR CUSTOM BUSINESS STARTUP PLAN
GAIN KEY SKILLS NEEDED TO SUCCESSFULLY START UP
NETWORK WITH LIKE-MINDED ENTREPRENEURS
GAIN FULL ACCESS TO SELF-PACED COURSE ONLINE
Empty space, drag to resize
BENEFITS
Immerse yourself in virtual talks, videos, activities and engaging discussion as a startup eXPerience student. The skills learned in this unique program will teach you to start a business by pairing them with your existing gaming skills. You'll also learn how the entrepreneurial mindset can help you in all areas of life, from school and business, to your local community and beyond. Some topics we'll cover are below.
Empty space, drag to resize
Empty space, drag to resize
SCHEDULE
Empty space, drag to resize
Date: Live Workshop July 31 - Aug 4
Time: 9AM - 12PM

*Recorded sessions available upon program conclusion.
E

XP

ERTS
Carolina Lebar | Founder


CarolinaLebar.com
Originally from Colombia, artist Carolina Lebar, creates illustrations and paintings in the USA. She has always had a passion for creating highly detailed pencil drawings blended with soft, acrylic glazes, celebrating feminine beauty with wildlife, anything fur, fins, and feathers. Her highly detailed work is collected by fans and is showcased in art galleries on the East Coast.


Chris Green | Founder & CEO
Game Drive, LLC
Founder of Game Drive. Chris brings over 7+ years of experience in IT Security and Management to the Game Drive team. He has a passion for video games and a love for the industry.

DeShaun Boyd | Cofounder & COO
Game Drive, LLC
Co-founder of Game Drive. DeShaun's experience in management and financial advisory adds immense value to Game Drive's financial strategy.
Brandon Carey | COO
Game Drive, LLC
Brandon Carey is a driven business professional who first learned valuable professional experiences while serving as an Active Duty Air Force Contracting Officer. Brandon translated his real world professional experiences into a foundation for his MBA with a dual concentration in High Tech Management & Innovation Entrepreneurship from Northeastern University. As the COO of GameDrive, Brandon focuses on making all processes as efficient and streamlined as possible, while also using his business acumen to find ways to differentiate GameDrive from the competition.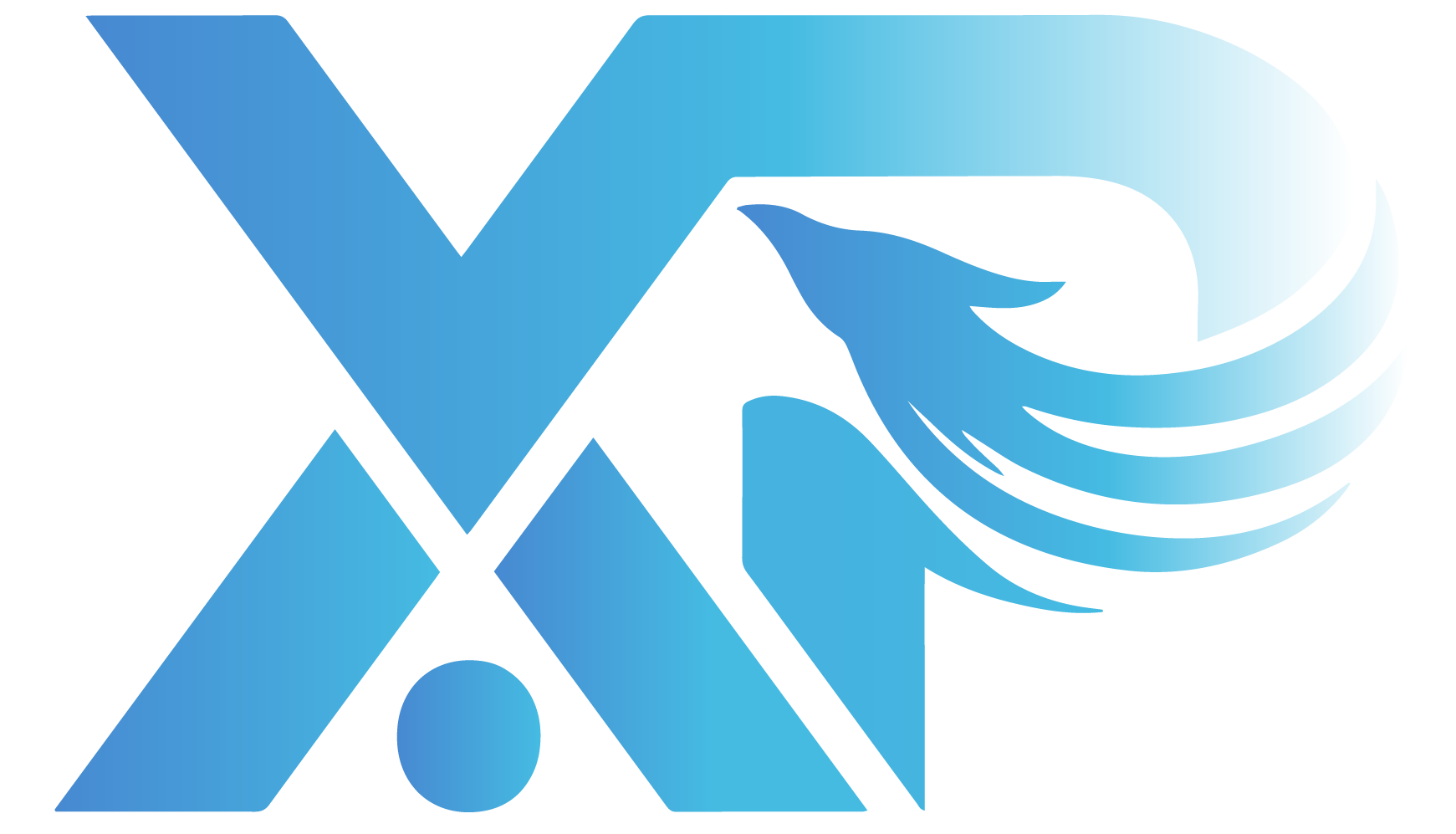 Michael Hardy | CTO
Game Drive, LLC
Michael is a proud graduate of Jackson State University (JSU) with a Bachelor of Science in Computer Science. He is also a proud graduate of the Florida Institute of Technology, where he has received his Master of Science degrees in Management and Computer Information Systems. He has 20+ years of professional experience in the technology field, with skill sets ranging from full life cycle software development, network administration, system installation, and customer service. Michael is a member of Phi Beta Sigma Fraternity, Inc.
STRATEGISTS
C.J. Meenan | Startup Strategist
XP STARTUP LABS CO-FOUNDER
C.J. is an entrepreneur and educator with vast experience teaching entrepreneurship and starting small businesses. He holds an MBA from Babson College and is a leader in entrepreneurial education who specializes in curriculum design for individuals and groups. He's designed startup programs at all levels from elementary to adult learners, is certified in Driving Economic Growth Through Entrepreneurship Ecosystems through Babson Executive Edu. and he's also a certified internal corporate coach. C.J. believes in lifelong learning & leads by example. He recently completed an IDEO course on Creative Leadership and was certified in Entrepreneurship Essentials via HBX|Harvard Business School.

C.J. has continued to focus on supporting entrepreneurs through education & training, such as teaching the Veterans Launching Ventures program at Fairleigh Dickinson University, which was designed to help military veterans launch small businesses. C.J. has also taught and lectured on entrepreneurship at Wharton, Columbia, Stanford, Babson and Georgetown, just to name a few. A highlight of his career was bringing entrepreneurship education programs to India and Great Britain. His work has been featured in publications such as Inc. Magazine, Entrepreneur Magazine, Success Magazine, and Black Enterprise.

Andrew Canady | IT Strategist
XP STARTUP LABS | TGA CO-CREATOR
Andrew is an entrepreneur, tech advisor and strategist specializing in IT. With a passion for technology and a love of competitive gaming, he's an XP Startup Labs tech advisor & co-creator of TGA.

XP Startup Labs is a multi-platform company providing startup training and social networking to adults and teens. The latest lab to be added to the XP Startup Labs line-up is The Gamers' Advantage - a custom entrepreneurship lab for gamers with special focus on their natural competitive advantages in startup.

In addition to The Gamers' Advantage, Andrew is currently assisting XP Startup Labs in research and development of an exciting new socially interactive extension of our startup labs that will be launched soon!
Jill Callahan | Tech Strategist
XP STARTUP LABS CO-FOUNDER
Cofounder and CTO of XP Startup Labs, Jill is an entrepreneur, author and designer who specializes in the design and development of entrepreneurship curriculum, courseware and online educational platforms for adults and teens. She provides custom project development, management and technical support for students and teachers in entrepreneurship programs and workshops with special focus on new technologies.

Dedicated to assisting new entrepreneurs through every phase of business, Jill has developed comprehensive learning experiences that are designed to support XP Startup Labs' students from zero to mastery, as well as throughout year one of their startups. Just click the Tech Help tab on your student dashboard to ask Jill for student tech support, or help navigating TGA. ツ
TESTIMONIALS
JIA JI | CEO
MAPMEDI
XP Startup Labs C.J. Meenan is an amazing mentor and a dynamic speaker.Thanks to C.J.'s guidance, I was able to start entrepreneurship at a young age. Inspiring a generation of small businesses, thousands of entrepreneurs owe their success to him.



SHELTON ALEXIS | CEO & CHEF
THE CELEBRITY ORGASMIC CHEF
XP Startup Labs C.J. Meenan's mentorship and tutelage has helped me to grow throughout the years as an entrepreneur, to overcome many obstacles while pursuing my dreams. His enthusiasm and passion for entrepreneurship is infectious, motivating even the shy to want more confidence.

JUSTIN STRONG | CHIEF EXEC MANAGER
7TH MOVEMENT DEV
I have found XP Startup Labs C.J. Meenan's business insight invaluable throughout my various levels of entrepreneurship over the years.C.J. has provided a consistent & discerning ear for me since 1995.

CHLOE VAN DYNE | WHEATON COLLEGE
GERMAN & ELEMENTARY EDU
XP Startup Labs C.J. Meenan pushed me and my business venture to grow during the time that we worked together. Not only is he knowledgeable in the area of helping others in their business ventures, but he is also extremely enthusiastic and passionate about it.You want to be around him, you want to get advice from him, and you want to learn as much as you possibly can from him. This can create a domino effect that helps to bring new energy, interest, and effort to your project!When I first started working with C.J., I just had an idea. He asked questions that challenged me and my idea, which helped to create a stronger foundation for my business venture. He helped me to define my "why" and by doing so, I was able to find new purpose in my venture. I don't think it's possible to speak highly enough of C.J.


DENTON ALIXCIS MALCOLM | FOUNDER
D.A.M. COMPANIES
I'm indebted to XP Startup Labs C.J. Meenan for my entrepreneurial success and accomplishments. I'm currently a Certified Entrepreneurship Instructor, 3x Young Entrepreneur of the Year and Southeastern University Entrepreneurship alumni.Friendship is a great virtue to possess, and an even greater virtue to find in a teacher!

C.J. possesses this virtue as an entrepreneurship teacher, which I personally experienced when pursuing my certification to teach entrepreneurship.C.J. has played an instrumental part in my entrepreneurship education, serving as a director, teacher and friend in certifying me to teach entrepreneurship. You'd be happy, if you found an entrepreneurship teacher and a friend like C.J.
JESSICA FRANKLIN | CEO & FOUNDER
HEYGORJESS
XP Startup Labs C.J. Meenan teaches in a very innovative way, going into detail and answering all our questions on every topic. He attacks our doubts with detailed factual information, which grows our confidence.

The startup courses cover the key concepts in a way everyone can understand and apply to their startup. I found the startup plan to be extremely helpful in actually getting started.This training gave me the tools and skills I needed to take my business to the next level!
PROGRAM PARTNERS
Q&A
Q:

Will a certificate of completion be given?
Q:

What is the age range for enrollees?
A: Students in grades 8-12 may register (typically 13-18 years old).
Q:

Is a pretest necessary?
A: No. While a pretest is mandatory in the online course, it's not mandatory before enrollment, and is not graded. The purpose of the pretest is to simply measure how far you've come at the conclusion of the course.
Q:

Will students merely be viewing a recorded talk during the sessions?
A: No. While the online course containes prerecorded video and audio, this will be complemented by real-time discussions, along with hands-on activities and exercises.
Q:

Can I enroll if I live outside the US?

Q:

Is there a dress code?

A: While business casual is recommended, casual is acceptable.